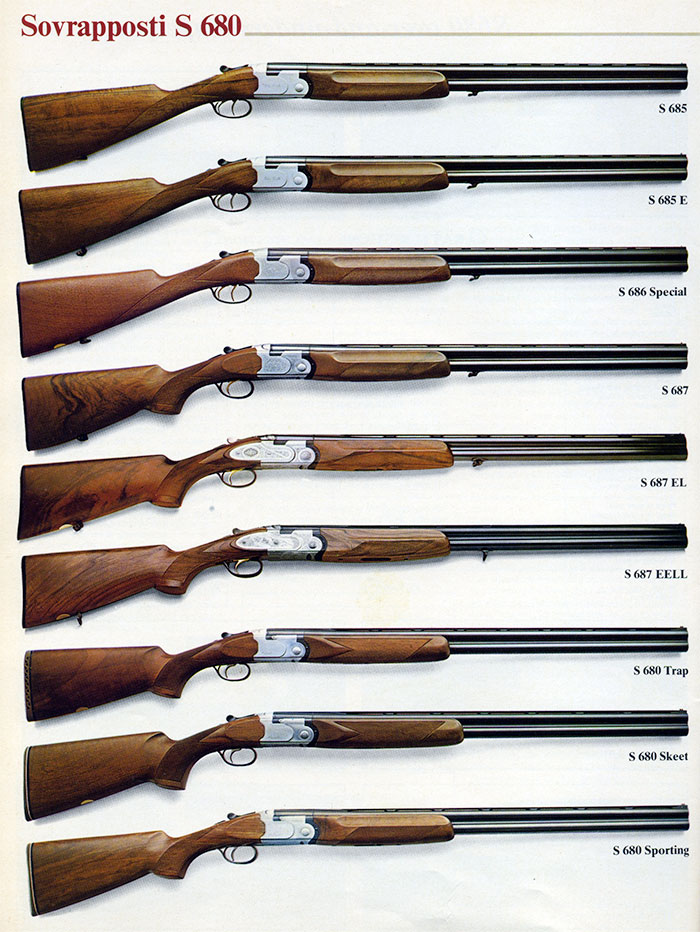 The new over-and-under series S680 offers rationality of design coupled with the traditional elegance of Beretta styling. Because the cocking rods are now contained within the action body, the latter is easier to clean.
After prolonged use, the hinge pins can be replaced with minimal fitting. The design and positioning of these pins, together with that of the trapezoidal shoulders, ensures that the pressure created during firing is absorbed by these two points. Beretta's patented double-bolt, self-compensating for possible wear, completes this simple and effective system.
The newly designed firing mechanism, a Beretta patent, gives excellent trigger pull and lock time. The rebounding hammers of the over-and-under series S680 work in conjunction with the floating pins in order to prevent any contact between strikers and cartridge cases or chamber rims when the gun is opened after firing.

The whole trigger mechanism is easily interchangeable from single to double trigger and vice-versa, without need for adjustment.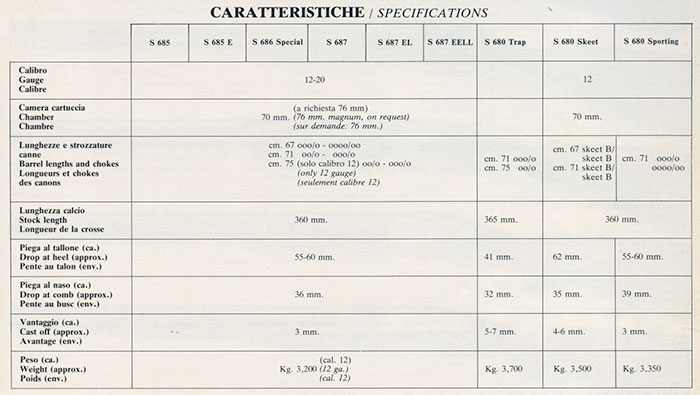 The barrels are made to the high precision standards specified in the "General Technical Features". The structural characteristics of the tri-alloy steel are ideal for the purpose. Perfect alignment of the barrels is ensured by means of the exact fit into the "monobloc" single-piece breech sleeve, in which the barrels are fixed by a low-melting-point solder, the same that is used for the side and top ribs.
In the competition guns, which are designed to withstand intensive use, special tempered replaceable shoulders are dovetailed into the "monobloc".
The very simple design of the Beretta patented ejectors allows for long-lasting, efficient and regular functioning.
The finely checkered fore-end, of anatomic design, features a catch which guarantees a perfect closing action and allows for simple dismantling.